Tinka Hessenheffer

Information
Full Name

Tinka Hessenheffer

Gender

Female

Date of Birth

1997

Resides in

Chicago,Ill

Occupation

Dancer
Student


Hair Color

Blonde

Family

Gunther Hessenheffer
Jacob Hessenheffer (cousin)
Klaus Hessenheffer
Kashlack Hessenheffer
Squitza Hessenheffer

Romances
School
Production
First Episode
Portrayed By
Tinka Hessenheffer is a main character on Shake It Up where she dances on the local popular teen dance show, Shake It Up, Chicago!. There rarely is a time when Tinka isn't making a remark to CeCe and Rocky with the her brother, Gunther. She is the daughter of Kashlack Hessenheffer and Squitza Hessenheffer and the fraternal twin sister of Gunther Hessenheffer. She lives in an apartment with her family in Chicago and attends John Hughes High School with fellow Shake It Up, Chicago dancers, Rocky Blue and CeCe Jones. She has been an exchange student since the first grade and was born in a small mountain country in Europe that has never been addressed by name, but referred to many times. Tinka is portrayed by Caroline Sunshine.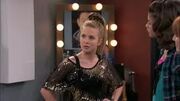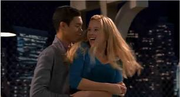 Work in progress
Community content is available under
CC-BY-SA
unless otherwise noted.