"
Rachel is a wonderful dancer. I can't believe she's never been on the bottom of the pyramid. She is such a good dancer that she's been on the top for 6 weeks in a row.
"
"
Rachel is such an amazing dancer! She's a great role model for me. She never gets 6th place or below. She is like Abby's favorite because she never gets yelled at. All her dances are so good that I wish I was her. She is such a wonderful best friend to have!
"
"
Rachel is a great dancer! She's won many many titles and awards. She has amazing emotions through her dancing. Rachel and her sisters are all talented dancers. I don't normally put her on the bottom of the pyramid, but mostly in the middle. Her turns are wonderful and flawless!
"
Rachel Mikayla Rockwell is a smart, intelligent, and very fashionable 15 year old girl. She is very popular and dances on the ALDC. She is the twin sister of Madison.
Songs
Me and You by Laura Marano
Let It Go from Frozen
Something to Dance For by Zendaya
I Stand by Idina Menzel
Fearless by Olivia Holt
Best Year by Debby Ryan
Trivia
Rachel is twin sisters with Madison
She dances on the ALDC
She is very popular
She is 4 minutes younger than Madison
Her favorite dances to perform are jazz, lyrical, and acro and is strongest at those dances
Her favorite dances to watch are jazz, musical theatre, and acrobatic jazz.
She has been the lead role in 9 TV shows and in 5 movies
She has been the recurring role in 7 TV shows
Rachel has been in a supporting role in 4 TV shows
She's been in 2 commercials
Her worst style of dance to perform is ballet
She is mostly on the middle or the top of the pyramid
She is very flexible
She has won more than 1000 titles
Rachel and her sister are both amazing dancers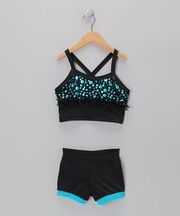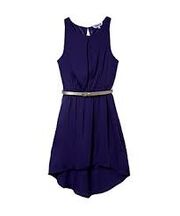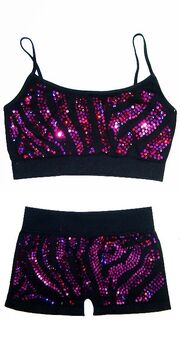 Pyramid
Season 1
Week 1: Middle
Week 2: Middle
Week 3: Middle
Week 4: N/A
Week 5: N/A
Week 6: Bottom
Week 7: Middle
Week 8: N/A
Week 9: Middle
Week 10: Bottom
Week 11: Middle
Week 12: Middle
Week 13: N/A
Week 14: Straight Line
Season 2
Week 1: Top
Week 2: Middle
Week 3: Middle
Week 4: Bottom
Week 5: Middle
Week 6: Middle
Week 7: Middle
Week 8: Middle
Week 9: Top
Week 10: Middle
Week 11: N/A
Week 12: Bottom
Week 13: Top
Week 14: Middle
Week 15: Straight Line
Gallery
| | |
| --- | --- |
| | To view the Rachel Rockwell gallery, click here. |
Community content is available under
CC-BY-SA
unless otherwise noted.