"
Don't Touch My Book
"

— Ally's catchphrase
Ally Dawson

Information
Full Name

Allyson "Ally" Dawson

Nickname(s)

Ally D. (by herself)
Ally (by everyone)
AllyCat88 (username on MyTewb)

Gender

Female

Date of Birth

February 28,1996

Resides in

Miami, Florida
Chicago, Illinois

Occupation

Songwriter
Singer
Student
Sales Girl

Eye Color

Brown

Hair Color

Chestnut with amber highlights

Family

Lester Dawson
Penny Dawson

Romances

Austin Moon (boyfriend; crush)
Dallas (former crush)

Friends

Austin Moon
Trish De la Rosa
Dez
Rocky Blue
CeCe Jones
Alexa Trent Jo Taylor

School

Marino High School (former)
John Hughes High School

Affiliations

Songwriter for Austin
Music School
Music Store
Sonic Boom (former)

Production
First Episode
Portrayed By
Allyson "Ally" Dawson is an intelligent, good, girl who doesn't like lying, and being bad. She has severe stage fright but over come her fear in Chapters and Choices. Ally is a singer, songwriter who works with her dad, Lester Dawson. Ally currently is a 12th grader at John Hughes High School.
She is portrayed by Laura Marano.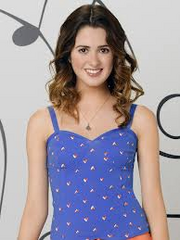 Appearance
Edit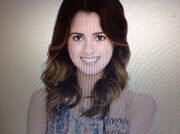 Ally has chestnut hair with amber highlights. She wears vests and cardigans with tops and skirts. She wears her hair down and curly/wavy.
Personality
Edit
Ally is smart, intelligent girl who has stage fright. She sometimes writes songs and writes ideas in her song book. S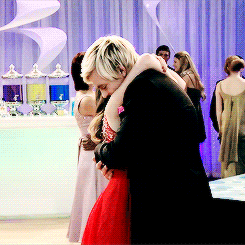 he doesn't like people touching her song book and reading it because she writes her secrets in the song book, like a diary.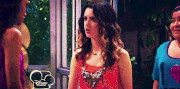 Relationships
Edit
Austin Moon (Crush, Boyfriend, Friend)- 2013-present Edit
Ally is Austin's songwriter. In Chapters and Choices, she sang a duet with him.
Trish is Ally's best friend. They've been friends since kindergarten.
Community content is available under
CC-BY-SA
unless otherwise noted.